Happy Independence Day!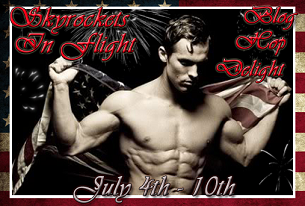 Few things say July 4th to me like cookouts, fireworks, and Jaws. Jaws is my favorite movie! What could be better than Peter Benchley's story, Spielberg's filmmaking, and sharks? For me, it's the quintessential summer film!
"Martin, it's all psychological. You yell barracuda, everybody says, 'Huh? What?' You yell shark, we've got a panic on our hands on the Fourth of July."
What's your favorite summer movie? Tell me in a comment below and click one of the follow buttons on the right for the chance to win an electronic copy of my book, Magick Charm!

Sorry - the contest is over!